ACTIVITIES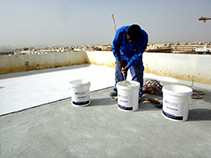 ACRYLIC Water Proofing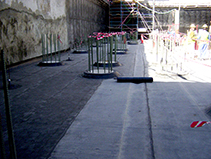 Sunstruct Water Proofing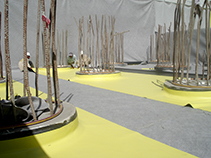 PVC Proofing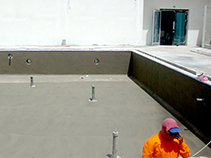 Swimming pool Water Proofing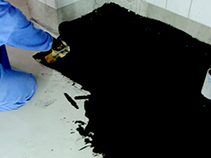 Wet area Water Proofing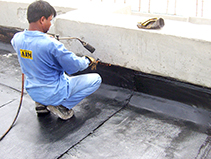 Roof Water Proofing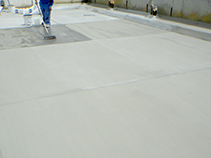 Cementitious Water Proofing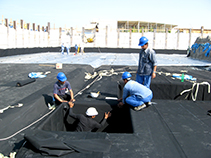 EPDM Water Proofing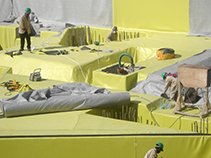 PVC Water Proofing
Water Proofing
The asphaltic membrane represents the indicated solution for water proofing as well as the protection of terraces, roofs etc. The range of bitumen product is extensive enough to cover every demand for water proofing. Specifically it includes Elastomeric (SBS), Plastomeric (APP) and elastomeric/plastomeric asphatic membranes with different kind of reinforcement.

AIM also dealing all types of liquid water proofing systems. Liquid water proofing system may applied all common substrate and roof designs, this systems are free from joints, seams, fixtures and other potentially weak areas.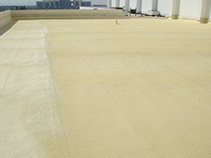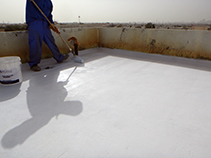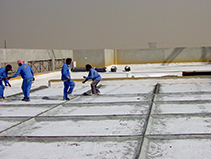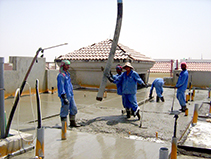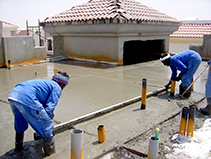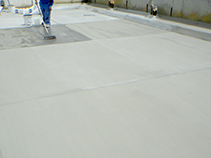 Advanced Roofing System
Middle east roofs are the most vulnerable due to the extreme expansion in the hottest summer and rigorous contraction in the winter. This exposure to the extremes of nature occurs in every season and year after year.

Therefore it stands to reason that a solid, dependable and durable roof is a must. The roof must address fire standards, winds, water, abuse, safety, maintanance and other environmental issues. The life of the building could very much depend on the quality and integrity of the roof. The ability of a roof to perform effectively on a long term basis depends on the quality of material, design of the roofing system and quality of workmanship. The extreme heat in the middle east demands excellent insulation to prevent energy wastage. The Advanced Roofing System does just that, with a saving of over 40% in coasts. It also provides for perfect waterproofing thus making it the ideal and cost effective system.

Th Advanced Roofing System by AIM is joint free, economical, speedy and comes with a guarantee of 25 years.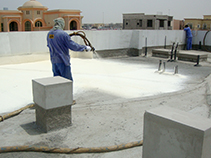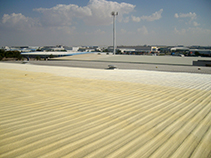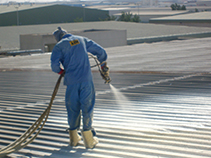 Thermal Insulation
The name AIM has become known by its thermal insulation technology by using spray polyurethane foam. It's became an immediate success because of the advantages of good value, durability and the extremely easy application technique.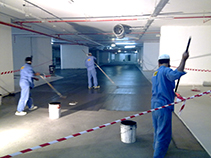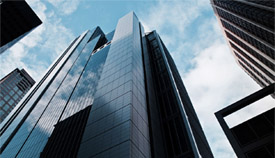 Industrial flooring
AIM confirmed its strive for innovation in the field of flooring which include Hygenic flooring, Aesthetic flooring Vacuum dewatered Flooring, Repairs and restoration etc. AIM surface protection consists of Epoxy, Polyurethane or Acrylic system.
Specialized in
Bituminous Membrane
Pvc & Epdm Membranes
Liquid Application
Pu Foam Spray
Injection
PU Foam Spray
Polystyrene Boards
Wall Insulation
Epoxy Coating & Screed
Poly Urethane Coating & Screed
Self Smoothing Floors
Concrete Protective Coating
Concrete Repair
Advanced Roofing System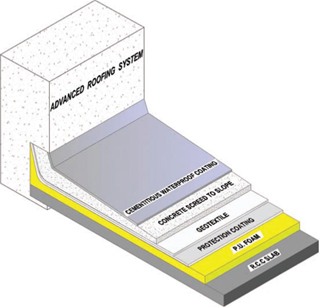 Benefits of Advanced Roofing System
Joint less Insulation & Waterproofing system The polyurethane foam is sprayed at site, without any joints at all. Thus providing highly efficient waterproofing and thermal insulation.

25 years guarantee
The system is guaranteed for 25 years against the conventional 10 years. This is possible due to the technology, guaranteed material and the experience and skill of our application engineers.

Easy repair & maintenance
Advanced roofing system being a seamless system, precludes the possibility of leakage or insulation failure and becomes an integral part of the structure. Rectification of leaks, if any, is a simple process isolated to the area of damage.

Cost Advantage
Advanced Roofing System come at lower cost than the conventional roofing system thus making it the most preferred system